About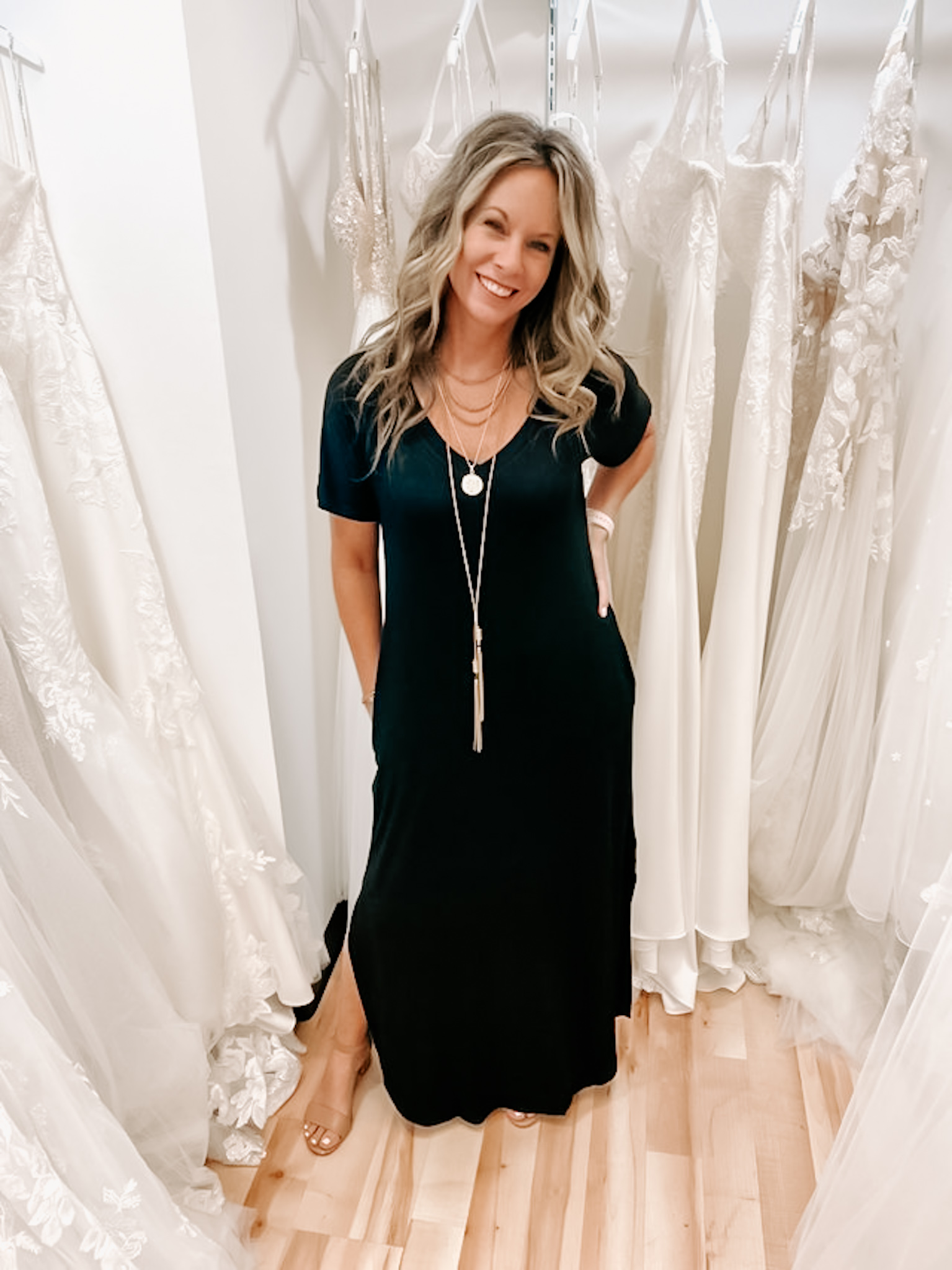 My name is Lindy Lanford, and I am the owner of The Bridal Cottage. And I had no idea buying my wedding dress from The Bridal Cottage would change my life.
Growing up in North Little Rock, I knew when I got engaged the first place I was going was The Bridal Cottage. But at 37 years old, and getting married for the first time, I had never really thought about what I would wear on my wedding day. I knew what day-wear I was comfortable in, and I feel like I had a good sense of style…I just had to trust myself that I would find my dress!
And during my appointment at The Bridal Cottage, I had the pleasure of having the owner at the time as my bridal consultant. And that day, surrounded by my close family and friends, I had that special moment that every bride dreams about. I felt just absolutely beautiful, the dress was perfect with my mother's veil, and I knew I would take my fiancé breath away…it was that moment, I finally felt like a bride.
Friends tease me that I enjoyed the wedding experience so much that I just went out and bought the store! Well, it basically happened like that.
A few months after purchasing my gown, a truck ran a red light and ran into the front of The Bridal Cottage and landed in the building next door. Thankfully, the store was not open at the time. It was such a sight, it even made the national news!
Throughout the next few months, I kept up with the owner, since I also purchased my bridemaids dresses and tuxedos from The Bridal Cottage.
After my wedding, I went to visit her and she told me she was closing. I just couldn't imagine that happening! I couldn't believe that future brides would not be able to have the experience like I did at The Bridal Cottage. So, after much discussion with my husband, we decided to purchase this historical bridal boutique. And other than marrying the love of my life, it was the best decision I have every made.
I want every bride to have that moment, just like I did.
That is why we are dedicated in making a bride's dress shopping a memorable one. We want you to feel relaxed and at home in our country cottage ambiance. It is our goal to ensure you have a wonderful time with us.
There are several types of appointments, but each one, you will be paired with professional bridal consultant and have your own viewing area for you and your family and friends.
We will listen carefully to you, and try to understand your vision for your wedding day, so that we can find you the wedding dress of your dreams!
This is your day. Your life moment. And our focus is you.
You are embarking on such an incredible journey, and as a full service bridal boutique, we are here to take you from beginning to end, and make your dreams a reality.