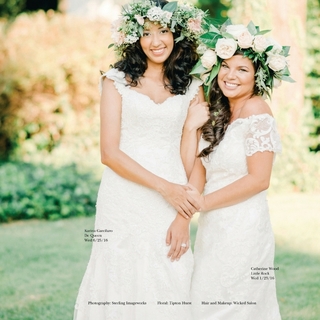 8/18/2017
Hello Bridal Cottage Brides!
Our brides are forever a part of The Bridal Cottage family! You are all Bonded by a Common Thread. You are a representative of our most proud moments, our most cherished memories. You are what make us love what we do as professionals and enjoy coming to our job each and every day.
That is why we focus our advertising on our brides. Because you are the ones that can tell our story the best!
We are looking for Bridal Ambassadors of The Bridal Cottage. Being a Bridal Cottage Bride, you have personal knowledge on who we are, and we want you to represent us!
As an Ambassador, you will:
Be featured in our advertising for one year, including Arkansas Bride, our website and all our social media sites
Be an advocate in the community for The Bridal Cottage
Attend a few events throughout the year to represent The Bridal Cottage
Receive a free wedding gown preservation
In order to be considered, you must:
Attend an all day photo shoot on Monday, September 18th. Photography by Sterling Imageworks, Hair and Makeup by Wicked Salon, Flowers by Tipton & Hurst and location shoot at Alda's Magnola Hill
Attend the Little Rock Bridal Show on Sunday, January 14th, 2018
Be able to wear your bridal gown
Submit two wedding photos showcasing you in your gown and a short paragraph on why you would like to be an Ambassador of The Bridal Cottage to consultant@bridalcottageonline.com. Deadline for submission is Wednesday, August 30th.
HUGS!
Lindy, Owner
Thank you to our lovely brides that were featured this past year!!!