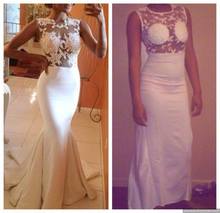 4/30/2016
It's crunch time and you're on a budget! Where to turn? Online, of course!
In search of the perfect dress, you find a deal too good to be true. Unfortunately, it probably is. The internet can be your best friend or your worst nightmare when it comes to dress shopping. While there are a few online retailers and boutiques that will give you what is promised, a lot of counterfeit websites exist just to take your money.
Take a look at these gowns from Knock off Nightmares!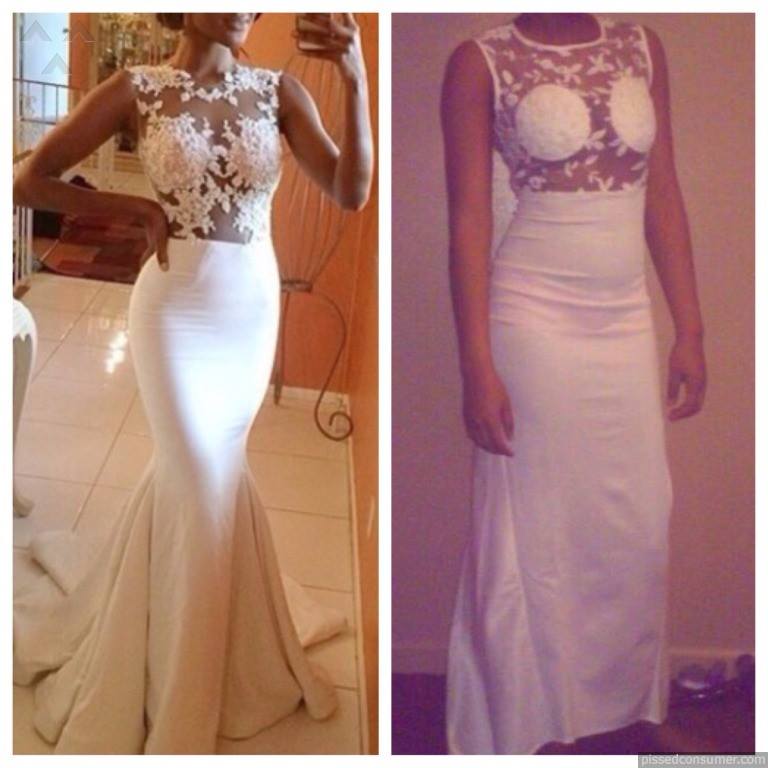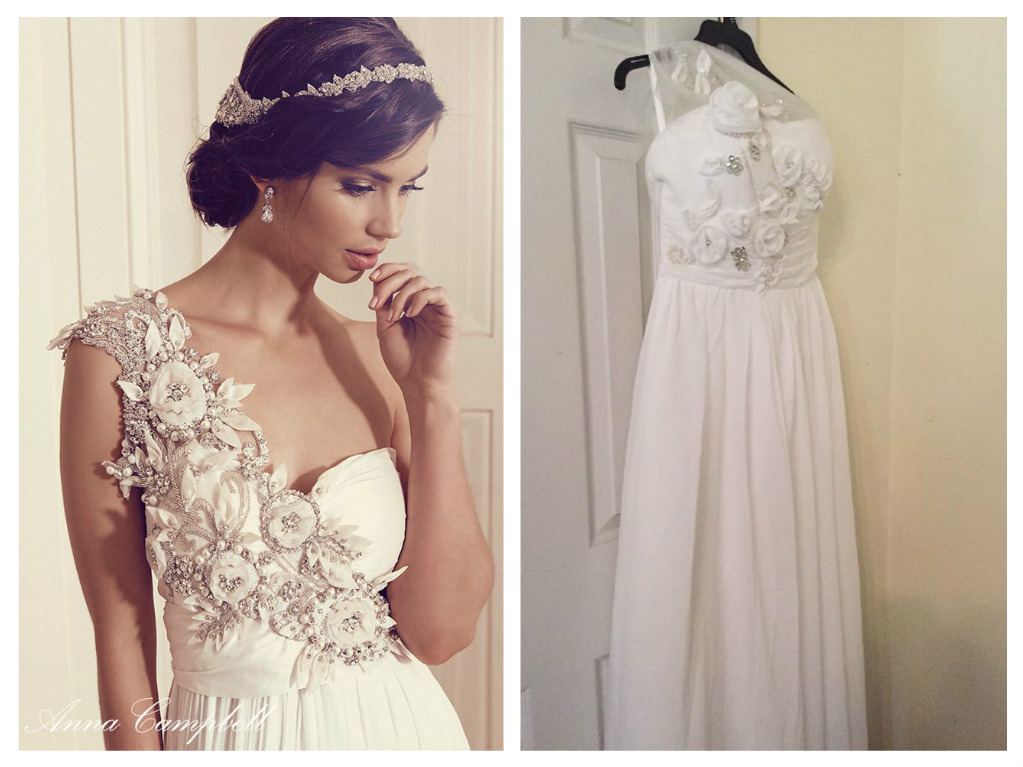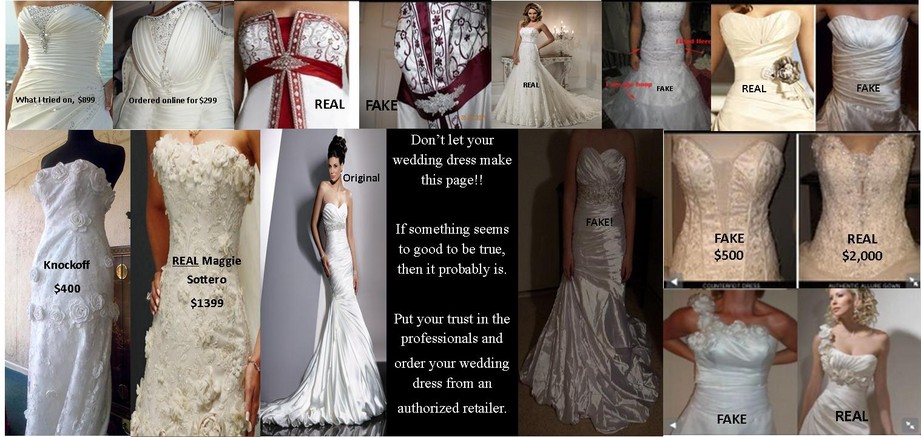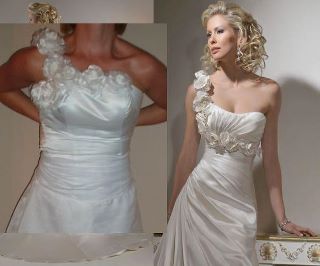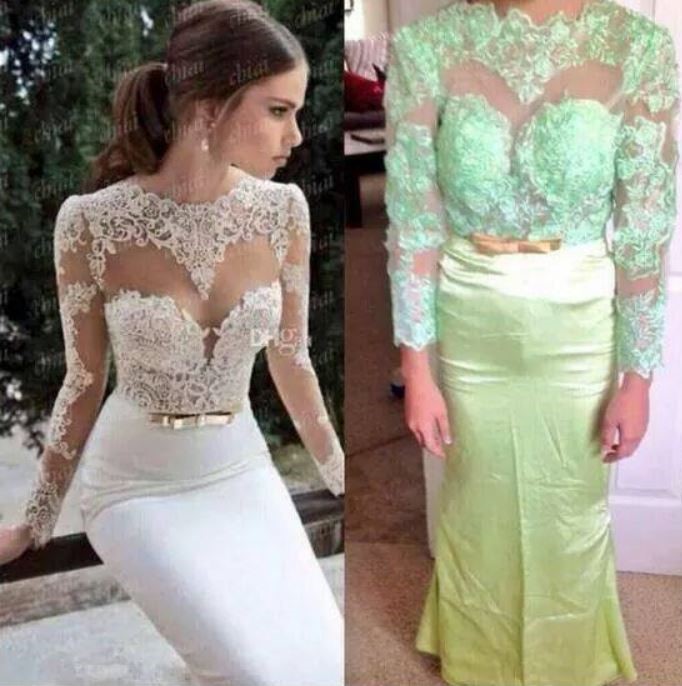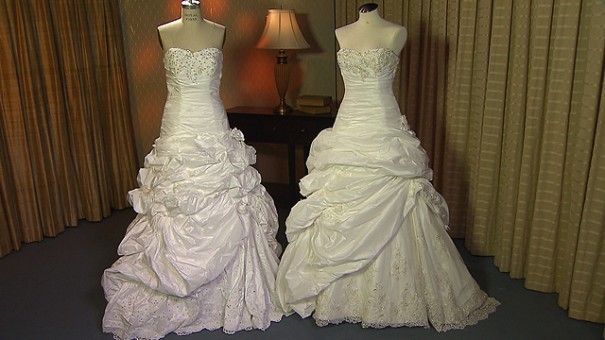 Honestly, we could discuss everything wrong with the dresess sent to the customer, but at the end of the day, scammers gonna scam. When ladies receive dresses like this, most of the time they cannot return it and, unfortunately, most of these counterfeit dresses are beyond repair. They're stuck with an ugly dress, down $500, and still without something to wear.
Don't find yourself in this situation! If you must shop online, find a reputable bridal boutique, online or in person. Here's our recommendation: Shop Bridal Cottage!
Shop Bridal Cottage is an extension of us, The Bridal Cottage, so you know you're going to get great customer service and the exact gown you have ordered.
Shop Bridal Cottage is a place where you can see and purchase our ON SALE peices! Let's take a look at samples from designers websites compared to the gowns featured on shopbridalcottage.com!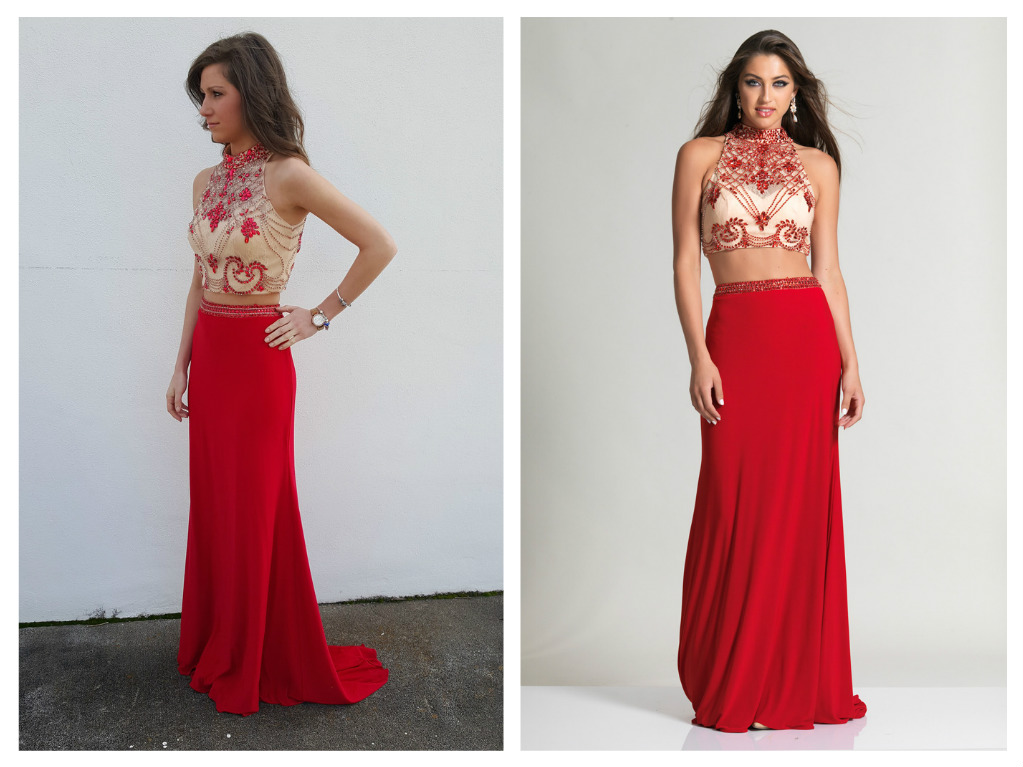 The Dave and Johnny gown from the designers website is shown on the right and on the left is the gown promised when you purchase from Shop Bridal Cottage. It is the exact same gown as featured on the website because The Bridal Cottage is an authorized retailer for Dave and Johnny!
Let's take a look at a gown that retails for around $1200!!
The gown featured is Felisha by designer Maggie Sottero. The image on the left if from the designers' website and the gown to the right is the gown you will receive from Shop Bridal Cottage. At Shop Bridal Cottage, you're going to get the real deal at a great price, coming in at $599!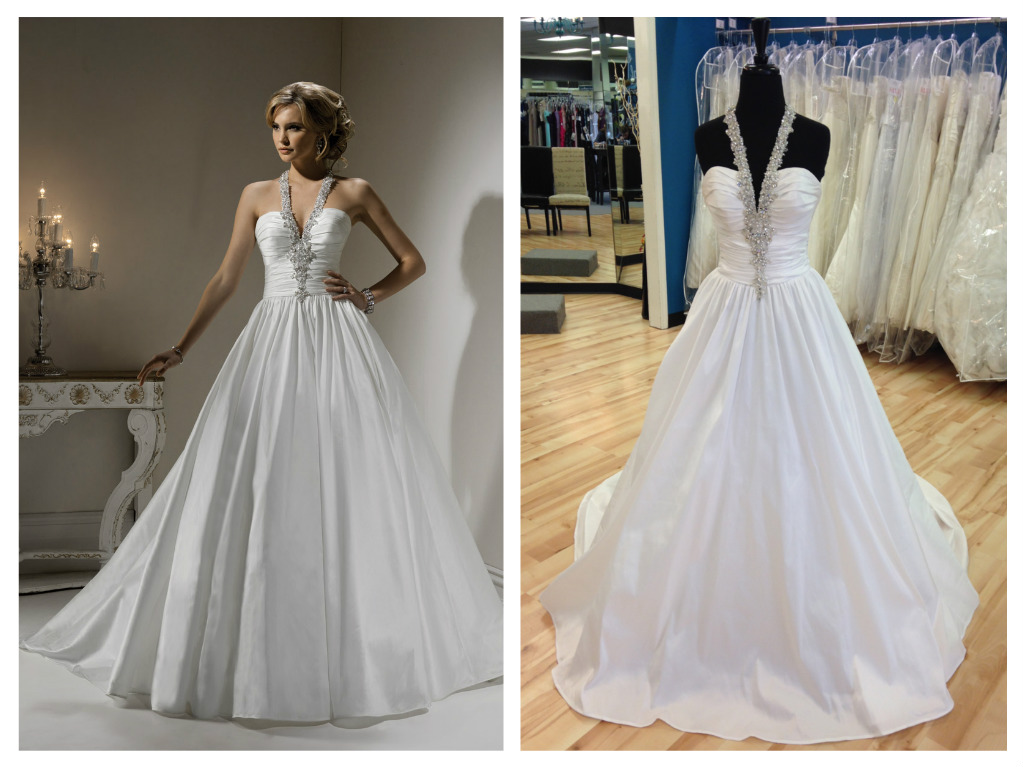 And we are in love with this beautiful gown from Maggie Sottero--introducing Odette! Again, see the originall Maggie picture and then our gown that was originally $2351, now $1915!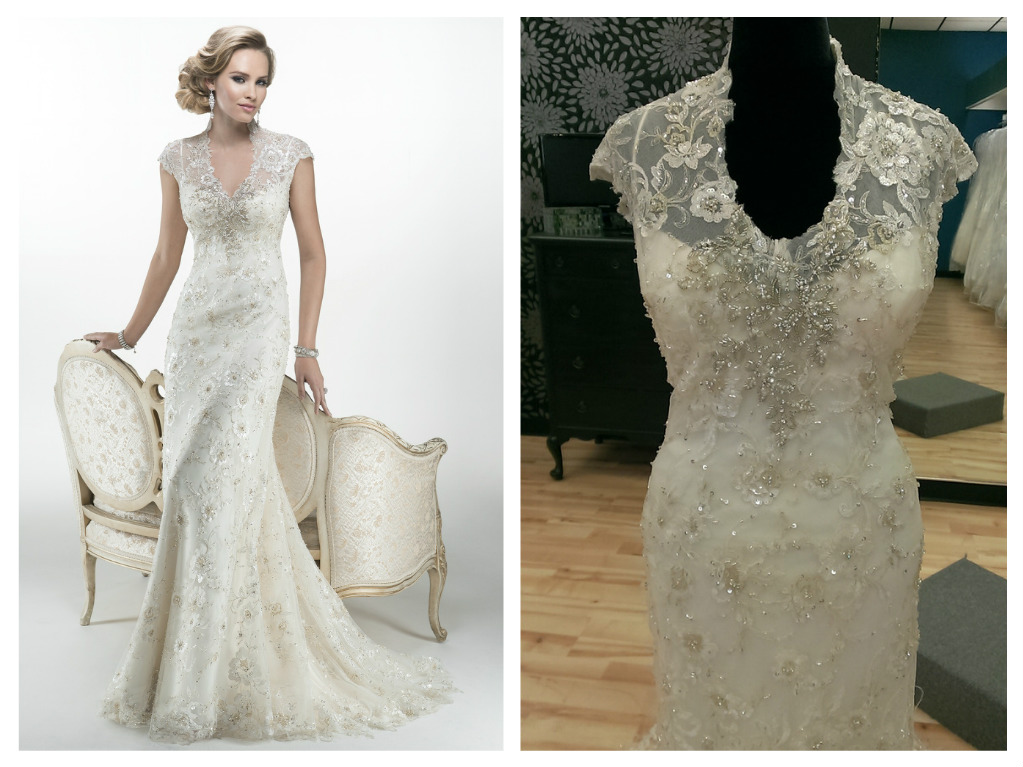 So we would love for you to head over to shopbridalcottage.com to browse their dresses and discover the amazing deals. Pssst, use the code SBC10 to get 10% off of your entire order!
Buying online can be a nightmare, but it doesn't have to be. Be cautious and remember, if it's too good to be true, it probably is!